< Updates
Wearable + Interactive Games for Lower Back Training
14 Jul 2015
Dealing with back injuries can be frustrating. There are moves you can try to strengthen your back and restore motion to your joints. Back exercises don't have to be boring. Not when you can use a smart wearable such as Valedo to strengthen your back using games. Valedo has two sensors that you wear on your chest and lower back. The iPad app provides you with interactive games and instant feedback.
As you play games and collect points, you also get to work on your muscles and strengthen your back.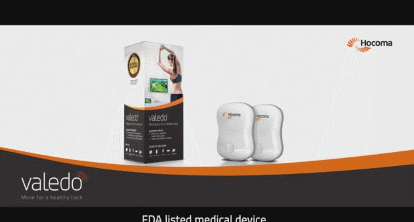 The above video shows how the Valedo wearable system works.
Check out the full Valedo review here.